Bishop Beale Duncan Lands Contract to Market New Downtown Retail Space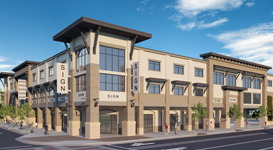 Bishop Beale Duncan has been awarded the leasing of retail space on the ground floor of the new 92,000 SF square-foot self-storage development on the southeast corner of Magnolia Avenue and Colonial Drive. The retail team will focus on filling space with tenants such as a fast-casual restaurant, financial institution, service retail, a coffee shop, packaging/shipping store or a wireless retailer, according to the release.
Learn more about the Downtown retail space on GrowthSpotter.