SERVICES
BBD offers full suite receivership services for all commercial real estate asset classes including industrial, retail, office, multifamily, self-storage and shopping mall assets. Receivership services are provided by Kyle Wood, ASC, LEED-AP.
Serving as Receiver our primary responsibility is to protect and preserve all collateral. Once appointed, Management procedures are immediately established to stabilize, protect, and preserve all physical property, banks accounts, and records in order to protect the integrity of the asset on behalf of ALL parties.
The benefits of using BBDRE as a Receiver are numerous, and include, but are not limited to:
PROTECTING AND PRESERVING ASSETS
INSTITUTIONAL CLASS REPORTING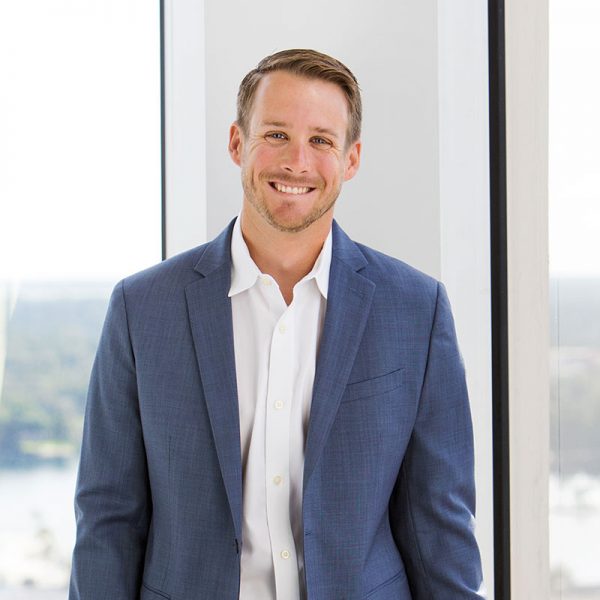 KYLE WOOD, ASC, LEED – AP
Executive Vice President
(407) 734.7206
Kyle@BBDRE.com
Bishop Beale Duncan will assist in preparing the proposed Receivership Order and assisting in the Receivership hearing(s) to ensure that all issues are addressed in conjunction with the initial appointment.
Comprehensive receivership reports (opening, monthly, interim, and closing) will be filed in a timely fashion with the general steps for our Receivership engagements being:
ASSET INTAKE
Receivership assignments begin with a thorough analysis of the asset(s), a careful review of all documents that govern/impact the property(ies)/assets, and multiple onsite inspections. The results are synthesized into an Asset Intake Report which explains both short- and long-term strategies for management, sales, leasing, disposition, and/or other business operations as applicable.
OPERATIONAL PLAN
The Asset Intake Report guides our Operational Plan. From Day one, BBDRE is prepared to engage qualified personnel to manage (and in many cases, lease) the property. Our client services team is trained, qualified, available and prepared to adapt to the variety of situations we encounter on these assignments.
ASSET STABILIZATION AND OPERATIONS
Our Receivership expert, Mr. Wood is trained, qualified, and prepared, to ensure implementation of a thoughtful, timely and flexible Operations Plan, while remaining nimble enough to adapt to any situation.
From Asset Intake to our Monthly Receivership Reports, all parties and the judicial officer(s) will have timely and comprehensive monthly reports, which include an operational review, factual findings, a physical overview, a rent roll with an analysis of lease issues. We also develop and present comprehensive financial statements including profit and loss/income statements and balance sheets, which include cash flow projections/budgets, and a banking overview.
DISPOSITION / DIVESTMENT
Mr. Wood's market knowledge, industry accreditations and deep investment sales experience allows us to fully underwrite all assets with a deep understanding of factors that affect value.
The asset is strategically marketed locally and nationally to obtain the highest sales price / return possible.
FOR MORE INFORMATION PLEASE CONTACT:
www.BBDRE.com | (407) 426.7702 | 250 N. Orange Ave. Ste. 1500 | Orlando, FL 32801