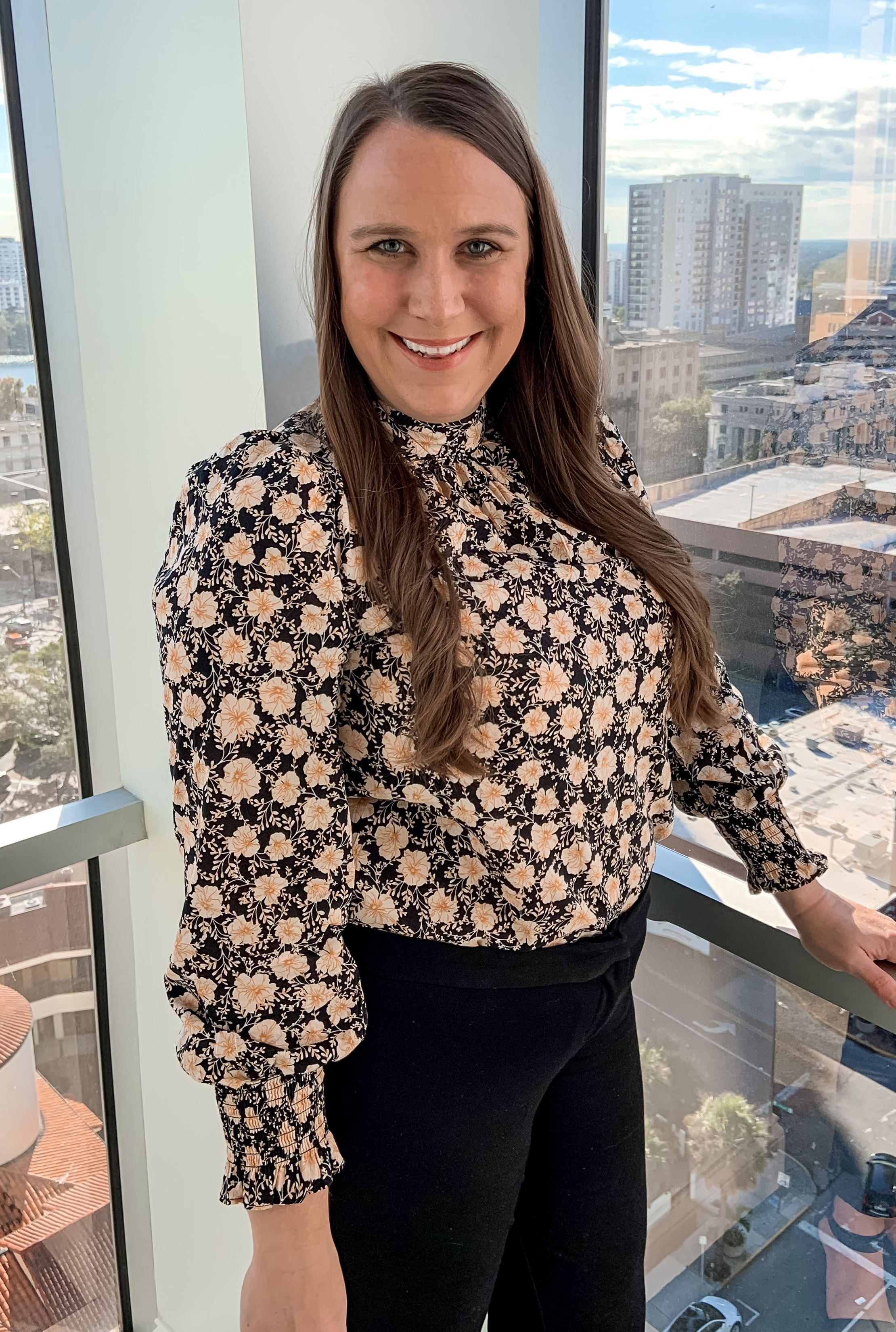 Overview of Role & Experience
Elise has over 15 years of experience in all disciplines of commercial real estate management, specializing in Class A high-rise office product.  She brings a strong blend of leasing, operations, and construction management to her team.  Her current duties with BBDRE include monthly financial reporting, annual budgets, CAM reconciliations, forecasting, tenant lease management, vendor management, and property inspections. Additionally, she ensures compliance, facilitates training amongst her team and oversees the accounting processes.
Prior to joining Bishop Beale Duncan, she served as a Property Manager for Jones Lange Lasalle where she was responsible for over 5 million square feet of Industrial and Flex space in the Orlando/Jacksonville markets. Her responsibilities during her time with JLL included physical management of the 25 buildings, tenant relations, client communication and satisfaction, financial reporting, overseeing annual operating budgets, lease administration, coordination of a team of engineers and the direct supervision of 4 employees.
Before JLL, she was a Property Manager with CBRE, where she managed 600,000 square feet of Class-A office in the Orlando market.  During her time at there, she managed 50 tenants across 3 Class-A office assets. In this role, she was responsible for day-to-day operations,  as well as financial responsibilities, to include monthly financial reporting, annual budgets, and operating expense estimates and reconciliations.  Additionally, she oversaw a team of engineers and was the direct supervisor of several employees.
Throughout her career, Elise has also worked in the construction management of several projects including: elevator modernization of a 30 stop high-rise building,  fitness center renovation, lobby and exterior courtyard renovation, parking lot renovation and repair as well as commercial office tenant improvements
Education and Affiliations
Real Estate Salesperson Licensee in the state Florida.
Member of BOMA Orlando and serves on the Industrial and Community Service teams.