Modera Central Looking For New Retail Partners For Downtown Tower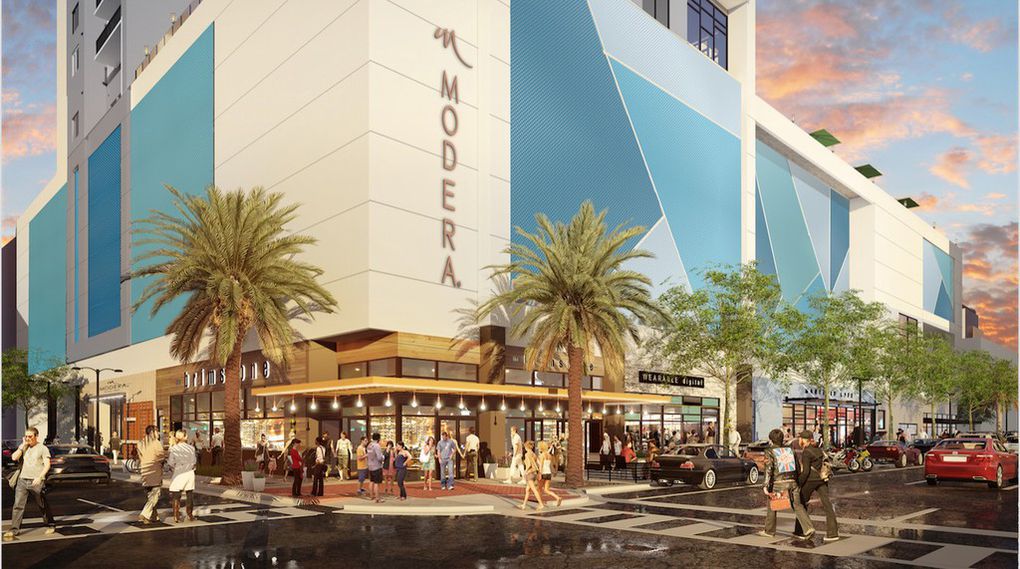 Modera Central, a new residential and retail development in Downtown Orlando, will soon open with 350 luxury apartments, the new University Club, and over 12,700 SF of ground floor retail.
The new 22-story tower is located at the corner of Rosalind Avenue and Central Boulevard, at 125 E. Pine Street, kitty-corner from Lake Eola Park.
There are currently three separate retail spots that will be opening up by the end of the year, each measuring in at 3,364 SF, 2,669 SF, 833 SF, and 4,000 SF respectively; the latter space having an additional 984 SF outdoor dining area fronting Rosalind.
The retail team at BishopBeale (Website) is handling the leasing of the new retail spaces and they told Bungalower that they are hoping to plug in "cool, successful, local spots to put a flag downtown."
A broker's open house is expected to be hosted as soon as construction finishes in the next 30-40 days.