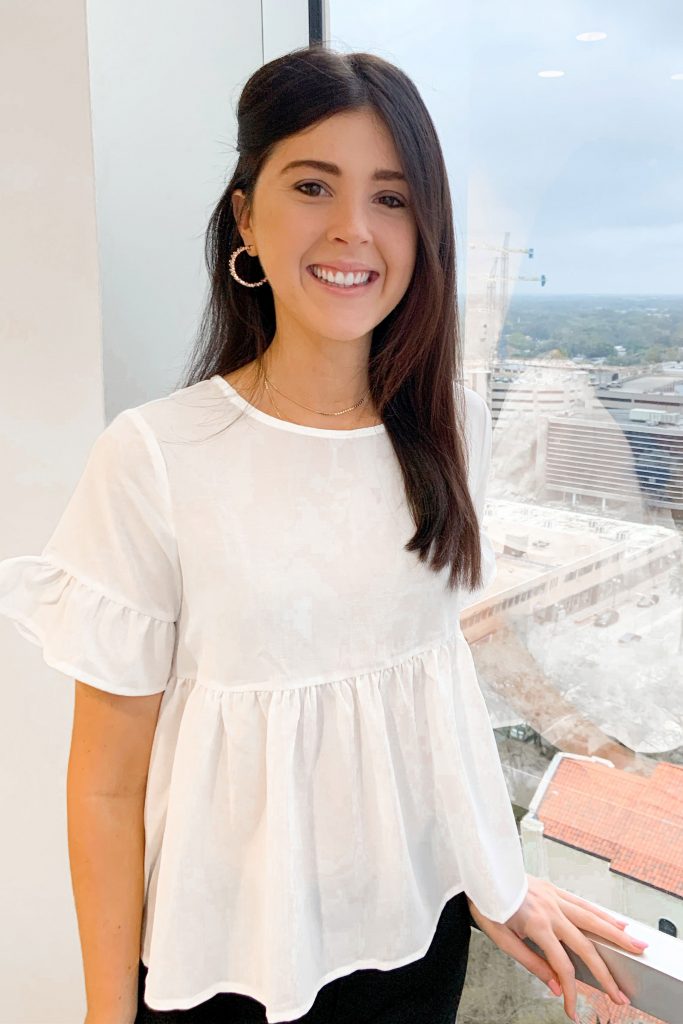 Overview of Role & Experience
Lizzie Greenbaum serves as Brand Manager at Bishop Beale Duncan. Lizzie oversees company branding, external communication, pitch collateral, custom signage and design along with managing the Bishop Beale Duncan website and social media pages. She oversees Bishop Beale Duncan internal and external events and coordinates company sponsorship.
Lizzie is responsible for the overall marketing strategy and implementation for Bishop Beale Duncan Real Estate. She brings graphic design experience to create best-in-class marketing materials for Bishop Beale Duncan assets including printed and digital materials.
Prior to Bishop Beale Duncan, Lizzie served as a Marketing Assistant to David Leadbetter PGA Golf where she managed the global asset library across 14 operational countries and successfully designed all custom marketing collateral.
Bachelor's Degree in Psychology with a Minor in Business from James Madison University
Volunteer Marketing Consultant to Ronald McDonald House of Charities, Central Florida